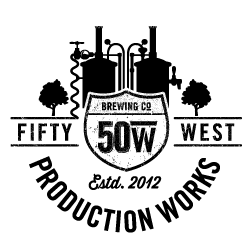 Craft Brewery featuring various brews and cuisine served in an industrial-chic environment that opens to outdoor volleyball courts.
Our focus will always be on creating great brews and food that you can share with your friends. We believe that through bringing people together, we create authentic, long-lasting relationships that will one day create a beer-centric community unlike anything else in this country.
Through Fifty West Volleyball Leagues, Fifty West Canoe & Kayak, Fifty West Running Groups, and Fifty West Cycling, we create new memories and communities for people of all interests. And, by creating a central hub where these groups gather, we will create a new community centered on activity and exploration.
We want to bring the city of Cincinnati, and the world, together in a way that's never been done before. We believe that the best way to do this is to foster and reward exploration in every person that walks through our doors. Whether you're into beer, hiking, kayaking, running, volleyball, philanthropy, or just making new friends, we've got something for you!
Every life is an adventure centered on exploration, and we want you to always keep that in mind. Because, here at Fifty West, every beer is a journey, join us for the ride!