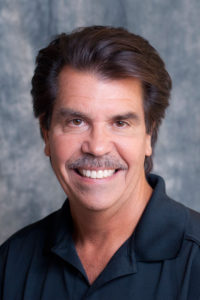 Post college, Slattery and college roommate, Robert Wolfe bought the Cincinnati Valpak® franchise, and in time expanded their territory to become the largest independent Valpak franchise operation in the country.  Slattery and Wolfe founded franchisor Reach® Magazine in 1983. Later, Wolfe sold his stake to Slattery to pursue other interests.  On March 21, 2017, Slattery sold Reach Magazine to Vericast, a leader in intelligent media delivery.
Slattery owns and operates a diverse group of companies, most in the advertising and media fields.  Slatts Group is a media marketing company, which sells mass targeted traditional print publications, including Valpak.  His niche editorial product Housetrends®, an upscale home and garden magazine, circulates in Greater Cincinnati and several other US markets.  Slatts Group offers a full range of online services to clients, through its various companies, which helps small and medium sized businesses grow through a full suite of digital media solutions specifically tailored to each client's needs.  Such services include website design/development, social media, hyper-local search engine pages, search engine marketing, search engine optimization, digital coupons available via mobile website and app, and email campaigns.
His entrepreneurial spirit led him to found Perimeter Technologies, Inc., manufacturer/retail sales/and installer of Pet Stop® electronic pet containment fencing systems.  Pet Stop holds several key patents in the industry, which has helped it expand coast to coast with over 160 dealers. In 2018, Perimeter Technologies introduced their latest product LINK, a versatile, stress free bluetooth phone application that allows your pet to adjust to its new boundaries.  LINK also allows you to monitor and change your system through the tap of a finger, as well as manage your pet's behavior through the Gentle Steps Training Program.  In 2019, Perimeter Technologies increased its digital footprint with a major expansion and investment into e-commerce.  A wide-range of digital products is now available throughout the online marketplace, with particular emphasis on Amazon.
Slattery worked with his brother, Kevin, to open the The GrowlerStop®, and recently partnered with Lykins Energy Solutions, creating a Marathon-branded station, which includes a full service bar and craft beer Growler "filling station," with 22 taps featuring an ever-changing selection of the best in local and regional craft beers. The GrowlerStop is part of several parcels of connected land that total over 6 acres.  The development team continues to research and travel the country vetting several different commercial and residential concepts.  They look forward to creating a future mixed-use development as the "Gateway to Newtown."
Slattery and his son, Bobby Slattery entered the hospitality industry industry with the creation of Slatts Pub in Blue Ash and 50 West Brewing Company, located inside the historic, and carefully restored, Heritage Restaurant Building.  50 West then expanded their production and distribution, taking over the space across the street formerly occupied by Hahana Beach, quadrupling their current output in their first year of production, with no change to the current six beach volley ball courts or existing 50 West Canoe & Kayak Operations.  In 2018-19, 50 West partnered with Stagnaro Distributing and Bonbrite Distributing, and expanded their distribution footprint throughout Greater Cincinnati, Dayton and Northern Kentucky.  They later expanded into South Eastern Ohio and West Virginia with respective partnerships with Southeast Beverage Company and North Central Distributors.  Look for 50 West brands on retail shelves, including local Kroger stores, UDF, Meijer, Speedway, or your favorite local retailer. 50 West has also partnered with Oakley Cycles to create 50 West Cycling. Recently Fifty West partnered with Fleet Feet Cincinnati on an innovative retail space on-campus, that hosts a variety of running and lifestyle programming.
2020 saw the launch of a brand-new concept called the Fifty West Burger Bar in the space formerly occupied by Pizzelii, during COVID-19.  This family-focused venture features online ordering, takeout, and in-person outdoor dining with an Americana-style menu, starring burgers, hotdogs, shakes, crinkle-cut fries, craft beer, and many other unique menu items.  The menu is inspired by the disparate state culinary traditions across Route 50 in a nostalgic, roadside root beer stand-style setting.  This venture now conjoins the existing Production Works space and its sand volleyball courts with a new beer garden, a futsal court, plenty of bike parking, an outdoor dining area, green space for active programming, three pergolas that serve as private event spaces, and the world's greatest manmade sandbox for kids.  The Fifty West campus now connects with phase one of the Little Miami Scenic Trail extension, a public-private endeavor with Great Parks of Hamilton County and Columbia Township, completed in July 2020.  Slattery designed the Fifty West Burger bar to be scalable, with intentions of opening future locations, including their first satellite location, of course located right on Route 50, in the heart of Chillicothe, Ohio in October 2020.
In April 2019 Slattery acquired Shumrick and Leys Distillery, located on Highland Avenue in Norwood, Ohio.  He is rebranding the company Robert James Distillery, which includes a bar, taproom, production facility, and state-of-the-art laboratory. Robert James Distillery's mission is to streamline, distill and blend excellent small batch spirits of rum, vodka, bourbon, bourvin, gin, tequila, etc.  Stay tuned for details regarding exciting news for Robert James Distillery.  This acquisition dovetailed with the opening of its sister company, RJ Cinema, located in Eastgate next to Jungle Jim's.  RJ Cinema is a unique one-of-a-kind first run cinema, distillery, and taproom, with an immersive, unique outdoor entertainment zone.
Slattery was a Finalist in the Marketing Category in the Ernst & Young Cincinnati/Northern Kentucky Entrepreneur of the Year in 2006.  In 2008, he was named 2008 CEO/Executive of the Year for the Northeast Cincinnati Chamber of Commerce.  Also, Slatts Group has been a member of the the Business Courier 250 largest privately held companies for the past 15 years.
Slattery has served on several Greater Cincinnati charities, including as president of Tennis For Charity, Inc. (TFC) from 2001 through 2004, and had been a board member for two decades.  TFC has been active in the development of what is now the Western & Southern Open, which has contributed over 7 million dollars benefiting Children's Hospital Medical Center, Tennis for Inner-City Youth and The Barrett Cancer Center.
His professional sports marketing and charitable experience led Slattery to create Buzz Eventz, LLC, which brought the return of the AVP (Association of Volleyball Professionals) to the Greater Cincinnati area.  The 2005 AVP Nissan Series, and 2006, 2007, 2008 and 2009 AVP Crocs Tour Series, were all held at the Lindner Family Tennis Center in Mason, Ohio. In 2012, with the revitalization of the AVP by Donald Sun, Slattery, Buzz Eventz and 3CDC brought the AVP Cincy Open to Washington Park in Downtown Cincinnati, featuring the best domestic volleyball field, including seven Olympians.  In 2013, 2014, & 2015 the AVP Cincy Open shifted back to the Lindner Family Tennis Center in Mason, OH.  In May 2016, Buzz Eventz's decade of success culminated with the AVP FIVB Cincinnati Open, as the only domestic qualifier leading up to the 2016 Olympics in Rio, broadcast nationally on NBC and internationally via FIVB.
In June of 2009, Buzz Eventz expanded their event marketing beyond the sports arena to the bridal industry with the partnership of Cincinnati Wedding Showcase. CWS is a once-a-year event that introduces brides-to-be to an elite group of regional wedding vendors and is a welcome addition to the Buzz Eventz family.  Throughout 2015-2018 Buzz Eventz has co-promoted a series of events with 50 West, including the annual end of summer beer festival Fifty Fest, and its amateur boxing and beer tasting night, dubbed "Punch Out."  Both events are a collaboration with many of the breweries representing the Greater Cincinnati Craft Beer scene.
"There are no secrets to success.  It is the result of preparation, hard work, and learning from failure." – Colin Powell